I've been wanting to make a button for a while but every tutorial I found used some of the applications I use but not all. I wasn't going to pay for new software just for a button. So after piecing together the advice from 3 different sites, I finally have it. I'll admit I don't love the design and will definitely play around with it some more.
I have to work on the coloring of the letters to make it easier to read, but I think it's a good start.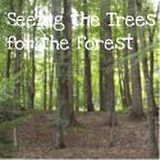 I figure now that I have the whole thing coded correctly, replacing it later with a better picture shouldn't be a big deal right? As a way of thanking the bloggers who helped (and so I can find them again if I have trouble), here are the ones I referenced.
Blogging With Amy - How to Make a Blog Button
Hip Chick's Guide to PMS, Pregnancy, Babies - How to Make a Blog Button
Musings of a Housewife - How to Create a Button Code
I ended up making my button in picnik, uploading it to photobucket, and then entering the code to my sidebar. As hard as I tried I could not get a URL from Picasa web albums, not sure what I was doing wrong.